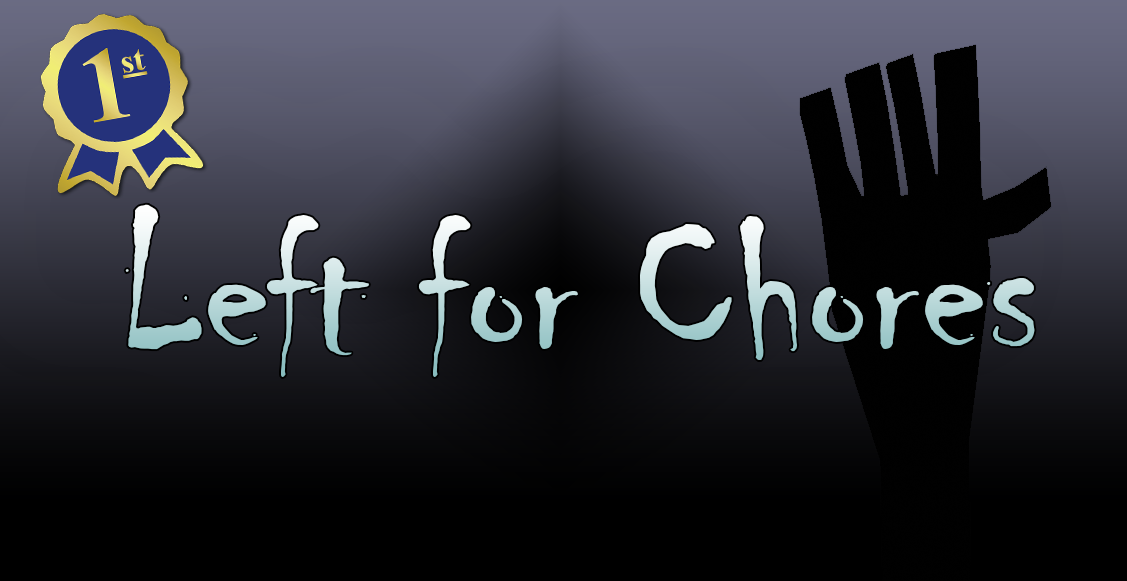 Left for Chores
VGDC Fall game jam 2021 winner!
Game Description
Complete multiple objectives to survive in this FPS Horror game.
Zombies are about to get that brain juice of yours! You are stuck inside and you need to survive, you got 5 minutes, everything you need is already here!

Contraints
This game was made in 48 hours for the VGDC Fall Game Jam Game Jam with the theme "Everything we need is already here".
We made all the assets but the sound effects
Team
Vincent Davila
Patrick Vasile
Mathias Sorin
Philippe Sylvestre